We're proud to be 120,000 Highlanders Strong! 
As a graduate of America's fastest rising ranked university, you're part of a young, vibrant alumni community that is changing the world in extraordinary ways!
Discover the many networking opportunities, online career resources, educational conferences, travel experiences, and fun family-friendly events that we have to offer. Make new friends, volunteer for an awesome cause, launch a new business, catch a game, or let our visionary artists, musicians, and writers inspire you.
Explore the many ways UCR's people and research are transforming California and beyond. And know that your involvement and support empowers the dreams of the next generation.
---
Events
Find Your Place.
Highlanders are everywhere, and there are multiple networks for you to join. Find a group in your area or connect with others that share your interests.
 
Stay Connected
Become a member of the UCR Alumni Association and enjoy the many benefits – both on and off campus.
---
We're Here to Help You Excel in Your Career
Find out what career resources are available to you. 
---
Give Back While Connecting with Fellow Highlanders
Become a mentor, share your expertise, serve on a committee or participate in Highlander Day of Service.
---
Travel with Us
Take advantage of the UCRAA's travel program with discounts on international trips.
---

Teacher incentive programs can improve student achievement
Programs that combine group and individual rewards can have good results and be cost-effective
Read More »
aboutTeacher incentive programs can improve student achievement

Alzheimer's gene may impact cognition before adulthood
A gene linked to Alzheimer's disease may impact cognitive health much sooner than previously realized. The APOE gene creates a protein, apolipoprotein E, which packages cholesterol and other fats to transport them through the bloodstream. There are three versions, or alleles, of APOE. One of those is the APOE4 allele, present in about 15% of the population. APOE4 carriers are up to three times more likely to develop late-onset Alzheimer's disease, which occurs in people 65 and older.
Read More »
aboutAlzheimer's gene may impact cognition before adulthood

This deep neural network fights deepfakes
Artificial intelligence to accurately detect altered photos is getting smarter
Read More »
aboutThis deep neural network fights deepfakes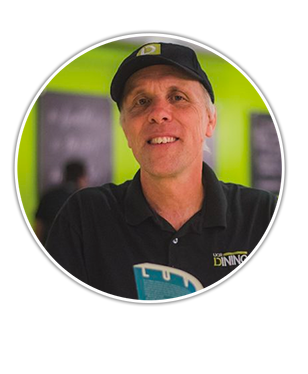 Your Gift Supports
When you give to UCR, you're supporting academic excellence, research, and student success.
 
"This is a way to say thank-you. I want to thank UCR because it made me who I am today."
— Cam Calkins