We're proud to be 115,000 Highlanders Strong! 
As a graduate of America's fastest rising ranked university, you're part of a young, vibrant alumni community that is changing the world in extraordinary ways!
Discover the many networking opportunities, online career resources, educational conferences, travel experiences, and fun family-friendly events that we have to offer. Make new friends, volunteer for an awesome cause, launch a new business, catch a game, or let our visionary artists, musicians, and writers inspire you.
Explore the many ways UCR's people and research are transforming California and beyond. And know that your involvement and support empowers the dreams of the next generation.
---
Events
Find Your Place.
Highlanders are everywhere, and there are multiple networks for you to join. Find a group in your area or connect with others that share your interests.
 
Stay Connected
Become a member of the UCR Alumni Association and enjoy the many benefits – both on and off campus.
---
We're Here to Help You Excel in Your Career
Find out what career resources are available to you. 
---
Give Back While Connecting with Fellow Highlanders
Become a mentor, share your expertise, serve on a committee or participate in Highlander Day of Service.
---
Travel with Us
Take advantage of the UCRAA's travel program with discounts on international trips.
---

Meteor magnets in outer space
Astronomers believe planets like Jupiter shield us from space objects that would otherwise slam into Earth. Now they're closer to learning whether giant planets act as guardians of solar systems elsewhere in the galaxy.  A UCR-led team has discovered two Jupiter-sized planets about 150 light years away from Earth that could reveal whether life is likely on the smaller planets in other solar systems.

Seeing inside superfog
High humidity and plant moisture combine with cold air and smoke from burning vegetation to form particularly dense fog, but researchers can't predict when

A new approach to targeting cancer cells
UC Riverside researchers develop new drugs that target therapeutically relevant protein surfaces
Read More »
aboutA new approach to targeting cancer cells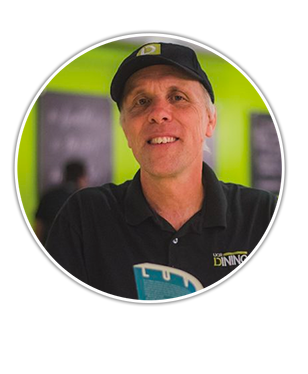 Your Gift Supports
When you give to UCR, you're supporting academic excellence, research, and student success.
 
"This is a way to say thank-you. I want to thank UCR because it made me who I am today."
— Cam Calkins